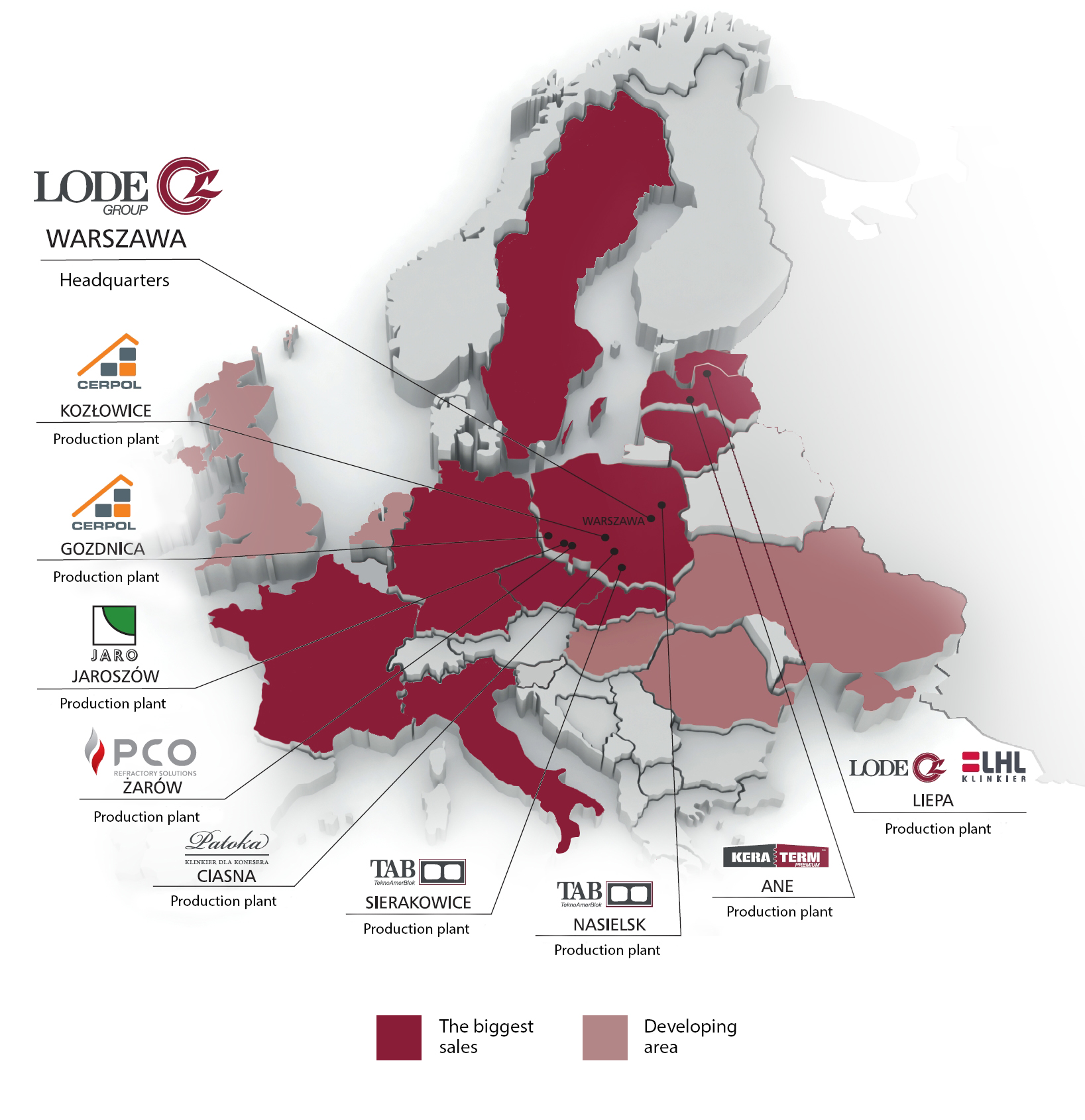 The Group consists of seven major companies in the construction sector:
Lode SIA
GZCB Sp. z o.o.
Cerpol-Kozłowice Sp. z o.o.
Patoka Industries Ltd Sp. z o.o.
TeknoAmerBlok Sp. z o.o.
PCO "Żarów" Sp. z o.o.
Jaro S.A.
PRODUCT BRANDS
Eight product brands, recognised and valued on international markets, are included in Lode Group's portfolio:
Lode;
Keraterm;
LHL Klinkier;
Patoka;
Cerpol;
TAB;
PCO "Żarów";
Jaro.
PRODUCT OFFER
Lode Group's operations are focused on six main areas of production:
Clinker products (Lode, Patoka);
Ceramic blocks (Keraterm, Cerpol, LHL Klinkier);
Concrete solutions (TAB);
Refractory materials (PCO "Żarów");
Fired raw materials (Jaro);
Services of PCO Serwis.
Lode Group operates 9 professional production plants located in Poland and Latvia, with its Headquarters in Warsaw:
Liepa, Ciasna (clinker products);
Ane, Kozłowice, Gozdnica (ceramic blocks);
Nasielsk, Sierakowice (concrete solutions);
Żarów (refractory materials);
Jaroszów (fired raw materials).